5 books on sports betting
The world of sports betting has had great developments in recent years, also reaching the books, where they tell stories of professional gamblers, as well as of large organizations that take advantage of this niche to put into practice their fraudulent schemes. Here are the top five books on this subject:
Win With Sports Betting by Paulo Rebelo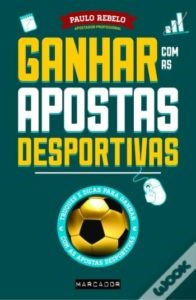 Paulo Rebelo, with this book, tries to pass on to the reader his experience as a professional gambler and what it is like to be seen as such, in a society sensitive to this type of activity. In hundreds of pages, the author of this work teaches, through tips, tricks, practical cases, formulas and graphics, the basic ingredients to thrive in this area.
Sports Betting Manual by Paulo Rebelo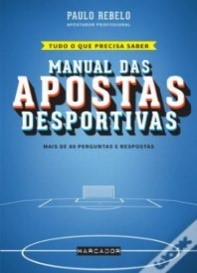 With this book the author tries, through eighty (!) Questions and answers, to teach the reader how to use various tips, through practical case studies, to find value in his entries, regardless of whether he is a bettor who bets frequently or never placed a bet.
Aposta Suja by Luís Aguilar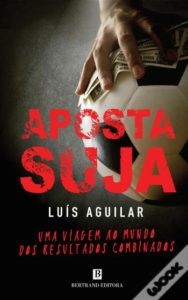 The so-called match-fixing, or rather, combined games is considered one of the greatest threats to football and bettors. In this work the author shows how these large networks of criminals operate in the underworld of sports betting and entice referees, coaches and players to align themselves in this scheme that generates millions.
Online Sports Betting Is Your Ticket to Financial Freedom by Brian Rouse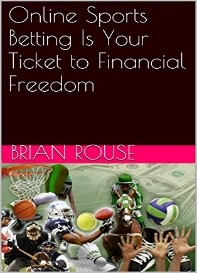 The author with this book tries to make this activity uncomplicated, which for many is a "rocket science", with some tips that can guide us on the path of success.
Mathematics in Games, Sports and Gambling by Ronald J. Gould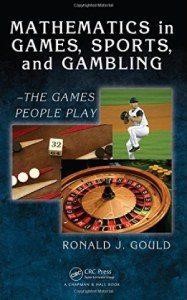 This book shows a different way of viewing bets. Writer Ronald Gould focuses on developing mathematical models to calculate the probability of each event occurring. With this material, any bettor will be able to learn how to get the fair odds for a given event, without the need to be inside the sport.
🍀 Is sports betting only about luck?
No, sports betting, to be successful, requires a lot of knowledge not only on the teams you're to bet on, but also some mathematics that might help.
🍀 Who is trader Paulo Rebelo?
Paulo Rebelo, author of 2 of the most famous books about this activity, is a professional sports bettor known world wide.
🍀 What sportsbooks are recommended on the books?
Some books talk about sports trading, usually done on Betfair. But most of the techniques can be executed in any of the licensed bookmakers.
🍀 Are the books in physical format or PDF format?
Most sports betting books are presented in ebook format, however, the most famous bettors are able to release physical books too. Paulo Rebelo is an example.
🍀 Are sports betting books recommended for beginners?
Yes, most of the sports betting books are easy enough for a beginner to understand and that is its main focus.